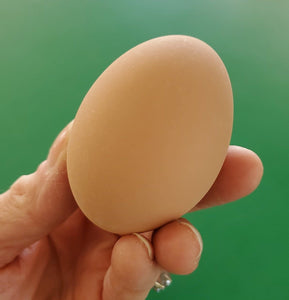 Ceramic Nest Eggs
Ceramic Nest Egg

One ceramic egg 3.59 each ideal for, nest eggs, décor arts and crafts.
1) Backyard poultry projects: Encourage young laying hens to lay their eggs in nest boxes by placing 1 or 2 ceramic eggs in each Box. Also used to increase production by discouraging pecking and breaking a freshly laid eggs.
2) Arts and crafts: ceramic eggs can be decorated and used for keepsakes and gifts at Easter and Christmas. Most ceramic friendly paint pens, permanent markers, acrylic paints and nail Polish can be applied for decoration.
3) Home décor: Displayed in decorative baskets or bird nests in the home.
---
We Also Recommend
---